A Digital Marketing Agency to manage all your online needs.
We have developed our own methods for getting the best results whilst working efficiently and within budget, passing the savings onto our clients.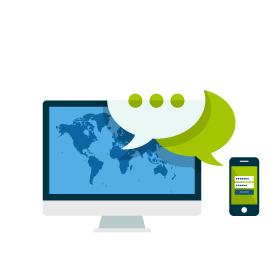 We pursue relationships based on mutual trust and transparency and we genuinely feel proud of every milestone we help you reach in your business.
We have a great team of specialists covering all aspects of online Digital Marketing and all that comes with it. We have a team of developers that can turn into reality any dream or idea you may have, and we can get the customers into your business. We consistently delivers quality results.
We believe in personal relationships that we can grow and develop moving forward. We don't want temporary relationships, we want to develop meaningful partnerships in which we can both prosper. We want to cover all aspects of helping you grow your customer base, and help you with any technical aspects that come with that such as automation, automated followups and call tracking.
Many of our staff and consultants, whilst being British, are multilingual speakers, with Spanish one of our speciality languages. We have also partnered with multiple digital agencies across Europe, enabling us to truly offer a full multi-lingual, cross-border marketing service for those clients who wish to expand their business and create sales outside of the UK.
We also have translators on retainer and we are able to translate to and from English for the following languages:
Spanish
Polish
Russian
Chinese
Italian
French
Dutch
German
Swedish
Finnish
Lithuanian
Ukrainian
O U R V I S I O N
We want to change the way businesses speak, listen and share online.
Multiple Locations
Our head office us run by Expats in the lovely and quiet city of Murcia in the South of Spain. Our main point of contact in the UK at our Manchester Office. Due to large growth in the UK we have plans to expand our UK operations to cover both Manchester and Nottingham within 6 months to keep up with growth in that area of the country.