Let us help you grow your business through the web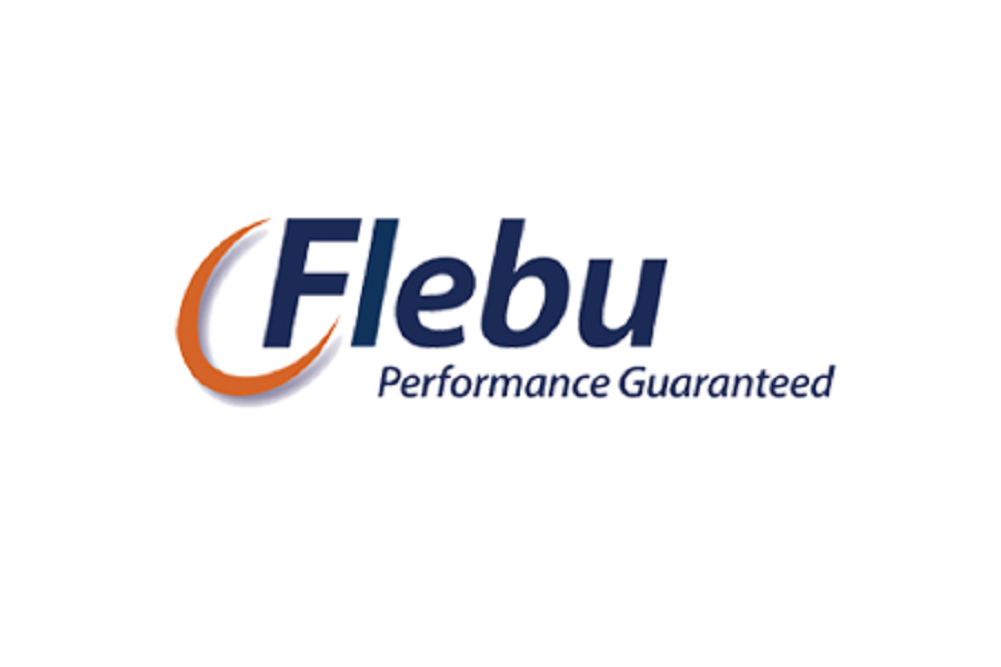 Flebu is a supplier of industrial centrifugal fans and other parts for industrial shipping and power plants. It currently has offices in Norway, Sweden, Estonia and Finland. They reached out to us as their website was dated and it wasn't possible to easily complete tasks such as add news for investor relations. They wanted an interactive website which could really represent the company online.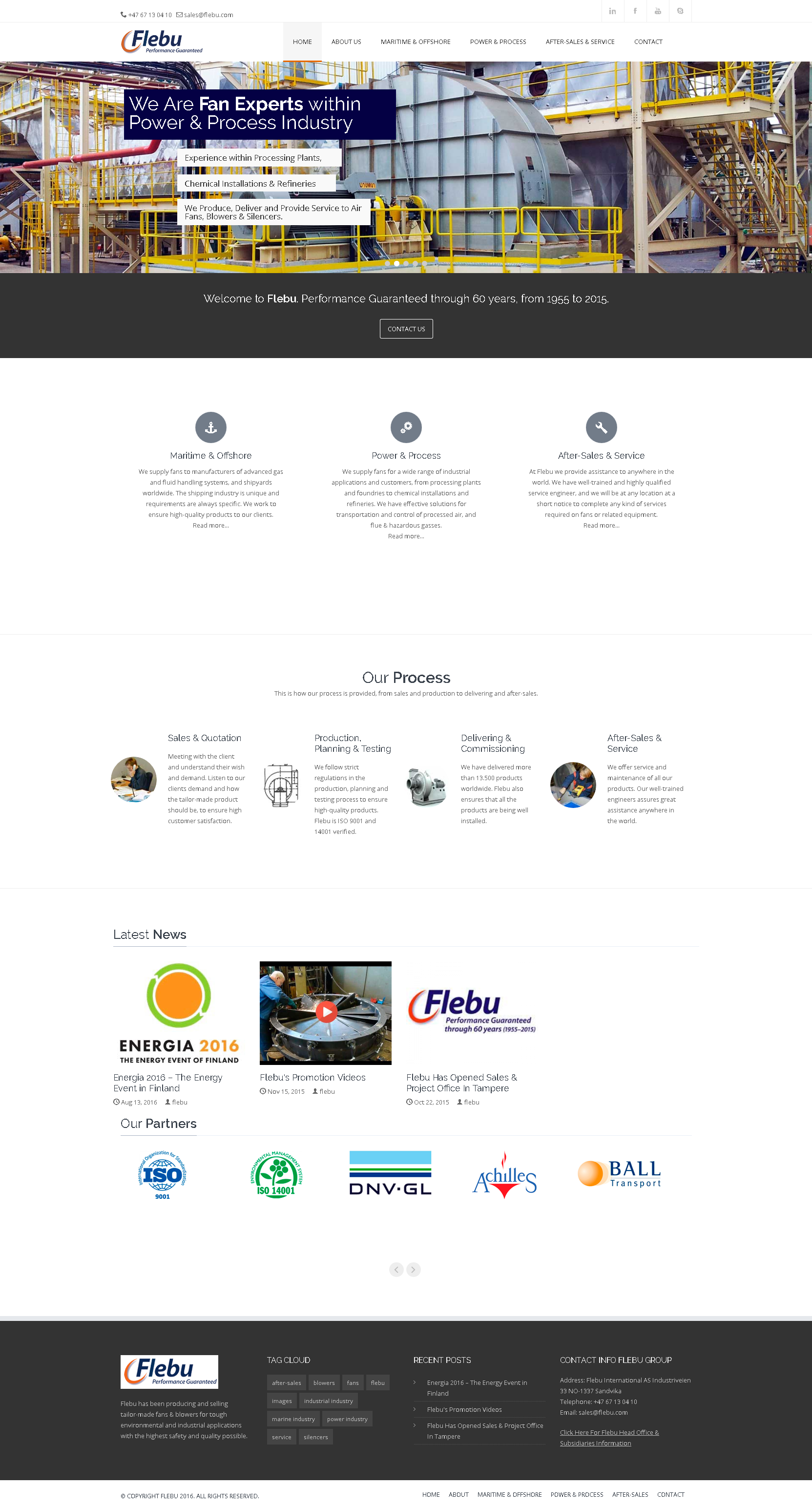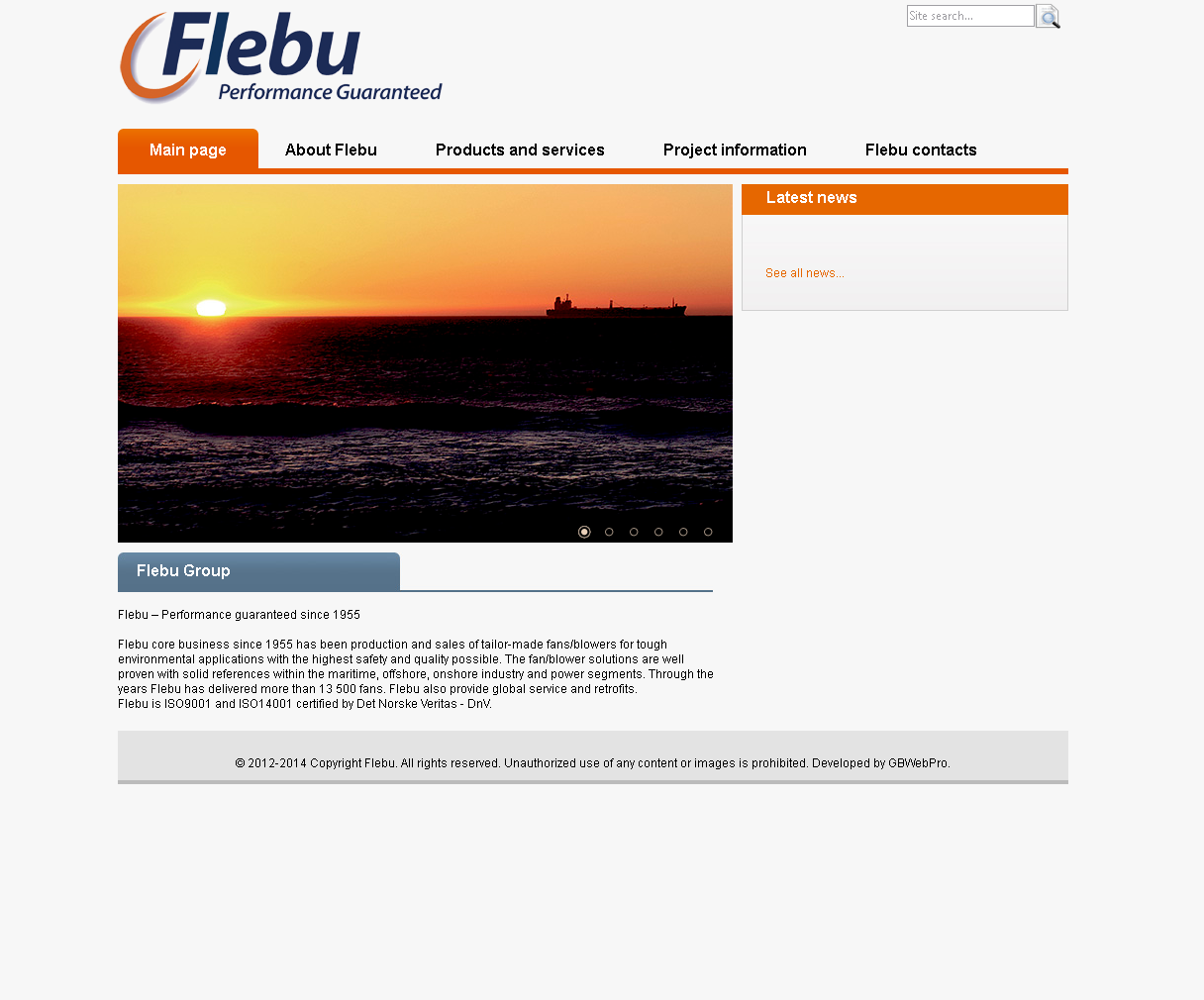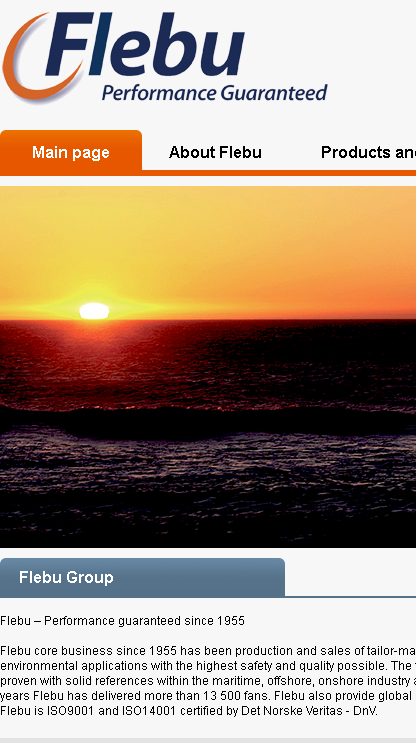 Challenge
Whilst maintaining the values and strong legislative requirements of a company operating in numerous countries, we had to show who Flebu are and what they could do. They wanted to be able to post investor news, list their staff members including contact details, list their products, post events, add new products, receive inquiries and have access to a CMS which enables easy updating.
Solution
A complete content management system which allows click-to-update access to every part of the website and list photos and contact information for each staff member and make it take very few steps to add any events for investors etc. We would also implement a new design.
Results
We completed the project ahead of deadline and completed the transfer to the Flebu staff. The website has since been updated with new categories and information added often, proving the concept of having the website accesible to the company and teaching their staff members how they can make updates, whilst still adding a layer of security.
Get new case studies by email: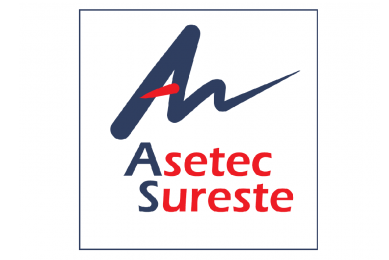 Full content management system to integrate the data from multiple websites into one powerful…